Taking pictures of your pet cat-Part 5
Getting the "Why are you taking my picture again?" look
So you've been reading along thinking to yourself, "My cat would NEVER let me do any of that to him…..sneak up on him…..give me any kind of decent expression". Well, grab the camera anyway! The grouchy look is in!
Some cats who could care less about flashy noisy things: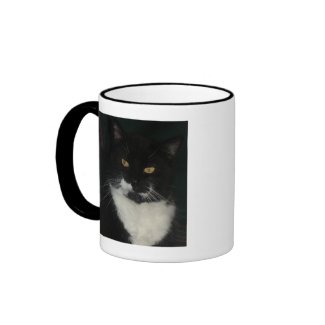 Black and White Cat Mug by Country1969

sour puss, I am not amused! by TheHopefulRomantic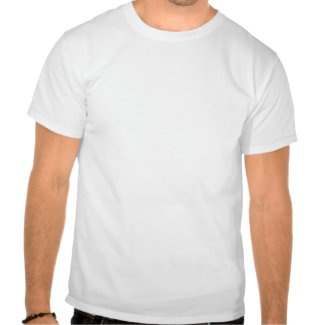 Long Haired Pet Cat by JKcoder
Other cat pictures
Once you have a picture, you can import it into any number of photoediting softwares and add text, frames, more props, anything you'd like!
Possibilities:
Add a frame!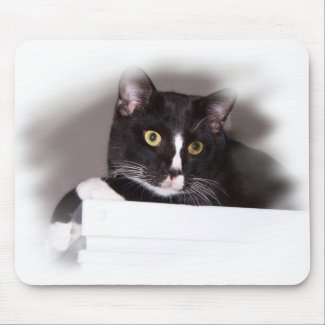 Black and white cat big yellow eyes looking right by SusansZooCrew
Add a reallllllllly fancy frame….and some other elements……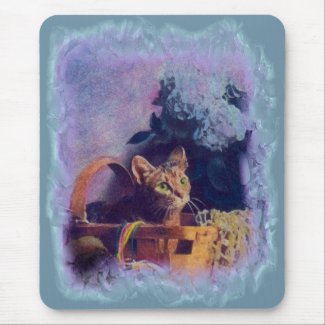 natty the cat by alricciodesigns
Crop in some birthday cake! Or wedding cake…..or or or……….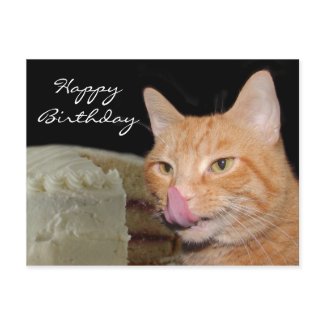 Funny cat Birthday by deemac1
Alternately, turn kitty into the frame!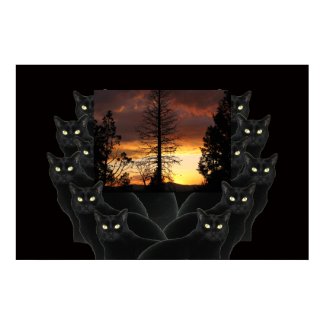 Sunset Cats Poster by anuradesignstudio
Exaggerate those green eyes….


Boo by animotaxis
Frame and prop!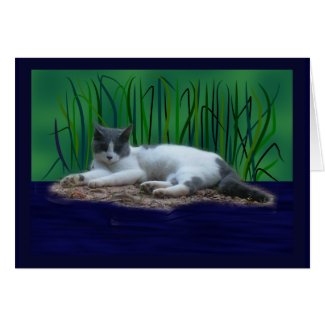 Cat Island by Jenlin01
My cat won't look at the camera!
How do you get a cat to look into a camera lens?
……………………very carefully!
If you have been taking pictures of kitty for a while, like oh since the cute kitten days, chances are good that kitty will see the camera coming and give you a horrible look and the pointedly look away.
Now what?
Well, the only thing in my case that gives consistent results is new noises! Grab a noisy toy, get the picture ready to go, depress the shutter halfway to lock focus, and then shake toy! Hopefully Fuzzy turn around and look into the camera. Making strange "kissy" noises works too until you have done it 100x and the cat decides to ignore you. Having a helper waving their hands over your head is another idea….or just sit and wait and hope :).
If you use flash, taking a picture while kitty is looking the other way may get him to turn his head to see what the bright light is all about too. This works best if your camera recharges quickly!
Hope you learned something…….or at least enjoyed the show!
Well, we're at the end. Perhaps you've already left and grabbed your camera to stalk your kitty….or maybe you've started digging through those old pictures. I hope you've learned something, or at the very least enjoyed all the great pictures and products! Thanks for reading, and feel free to send me any suggestions! If you enjoyed this, please "like" it and if you'd like leave a comment. Also please check out my other lenses at your leisure!
Remember, any item can be clicked on and you will be taken to that item on zazzle.com, a print-on-demand company with high quality printing. You can then leave as is or add text and order yourself anything from mousepads to stamps to shoes and shirts and mugs!
Thanks to everyone who let me use their great kitty pictures! My cat thanks you……I have plenty of the "grumpy kitty" shots to prove it!